U.M.I Foods launches New Vegetarian Meal Solutions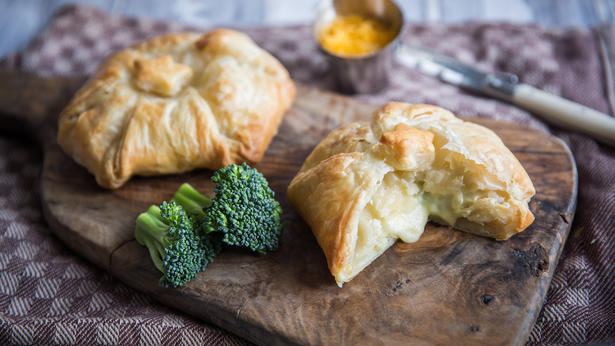 We're delighted to announce the launch of a new range of vegetarian meal solutions now available in ASDA stores nationwide. Working closely with ASDA for this own branded range, U.M.I Foods have developed two new products: Broccoli & Cauliflower Cheese En Croute, Tikka & Potato Lattice. The launch of this range comes as research continues to indicate a growing trend & demand amongst consumers for more vegetarian based products.

Commenting on the recent Vegetarian Society approval of the range, Kieran Whitehouse from the society says, 'It's fantastic to see this level of innovation coming through from ASDA especially taking into consideration the growing vegetarian market and the opportunities which it presents. We're confident that this new range of products will be a food success story and that consumers will enjoy this delicious, fresh new range of vegetarian options'.

Commenting on the flavours of the new products Gillian Tate, Senior Product Development Manager from U.M.I Foods stated, "The Broccoli & Cauliflower Cheese En Croute is a deliciously flaky puff pastry enclosing a rich velvety cheddar cheese sauce with a hint of English mustard, containing broccoli and cauliflower florets. We love the way the pastry cooks to a rich golden brown, with the filling gently oozing out when cut.

The Tikka & Potato Lattice also has a flaky puff pastry base which is topped with a mildly spiced Tikka sauce consisting of tomato, yoghurt, cream, Indian spices with a hint of garlic, containing potato, spinach and sweet red peppers, finished off with a flaky puff pastry lattice."

The new products are designed with the consumer in mind, to provide fresh, delicious meat free alternatives or as meal accompaniments and even starters. This range of products takes between 25–30 minutes to cook and are ideal for busy lifestyles, removing the hassle attached to the preparation of such products. These delicious new vegetarian products can be found in the chilled ready meals isle.