U.M.I Foods lands double win at Grocer Own Label Awards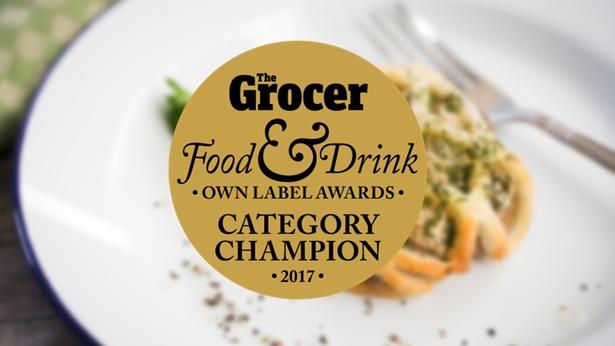 We're proud to announce another fantastic achievement for U.M.I Foods at The Grocer Own Label Awards which took place on Friday 12th May 2017 at London's Hilton Park Lane. In partnership with ASDA, U.M.I Foods was named Category Champion for Asda Grower's Selection Creamy Chicken & Mushroom Pies in addition to also being named Innovation Winner in the same category scooping up both awards.
Now in their twelfth year, the Grocer Own Label Awards are widely recognised across the industry as a significant accolade, highly coveted by supermarkets & retail own label. The level of entries for the awards was highly competitive with over 1000 products entered, which was narrowed down to 350 finalists. This year seen the introduction of a new method of recognising suppliers, with the traditional gold and silver awards replaced with Category Champions and Innovation Winners. This was done with the aim of providing better recognition for the exceptional high level of innovation which has been coming through in own label in recent years.
Senior Product Development Manager from U.M.I Foods Gillian Tate commented, "We are absolutely delighted to have won Category Champion in the Grocer Awards as well as Innovation Winner for the same category, Hot Eating Savoury Pies (Chicken). When developing this product alongside ASDA, we were focused on providing a healthier pie option with a protein for consumers and we were thrilled with the final outcome and positive feedback we have received."
To see a full list of all the 2017 Winners and to find out more about the awards, click here: http://tinyurl.com/jw766ur