New Vegetarian Burger launched in ASDA stores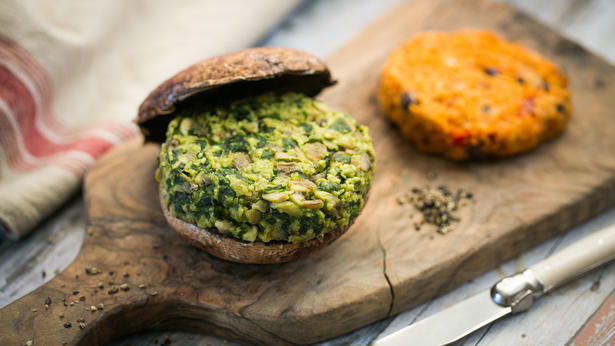 Following the successful launch of two new vegetarian focused products into ASDA UK in April, U.M.I Foods (based in Armagh, Northern Ireland) is delighted to announce the launch of another addition to the range – Mushroom & Spinach Burgers, available in ASDA stores across the UK from this weekend.
Commercial Manager at U.M.I Foods, Kevin McManus said, "Our focus as an artisan producer of hand prepared vegetable products is to continue to provide consumers with products they will love, whilst continuing to raise the level of innovation within our business. The vegetarian and meat–free market has seen strong growth in recent years with research forecasting this to continue as more and more consumers opt for a change in lifestyle and eating habits. We're confident that this latest product launch endorsed by the Vegetarian Society will prove to be a hit amongst vegetarians, flexitarians and non–vegetarians looking for something that little bit different."
The 2 pack Mushroom & Spinach Burgers which have just launched at the weekend are produced using local British & Irish mushrooms, smooth cream cheese with fresh baby leaf spinach and sweet caramelised onions. Taking just 25 minutes to cook from chilled; these delicious meat free alternatives are packed full of flavour with an eye–catching visual providing the consumer with a smooth, crisp bite. Selling at a RRP of £2 with only 195 calories per burger, with no artificial colours, flavours or hydrogenated fats these burgers are ideal for those consumers searching for fresh, healthier alternatives at a fair price.