Top Night at The Grocer's Top New Talent – The Class of 2017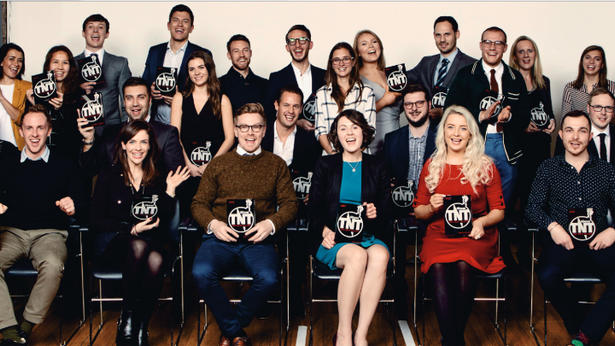 From being listed in The Grocer's Top New Talent 2017 just a few short weeks ago, our Assistant Product Development Manager Victoria Cartmill attended an exclusive drinks reception at The Royal Society of Arts in London on the 13th November.
Speaking about the night, Victoria said, "I had a fantastic evening at the Top New Talent 2017. It was a great opportunity to network with other industry professionals and also hugely inspiring to hear from industry peers. Well done to everyone who made it to the final list!"
The Editor of The Grocer, Adam Leyland speaking at the event said, "This is my favourite event in The Grocer calendar. It's incredibly inspiring. And significantly that's because it's about people. We're celebrating here the next generation of superstars in food and drink. You're making your way, with aplomb, in this endlessly fascinating, constantly changing, highly challenging and hugely important industry. And there can be no greater thrill than to witness the journey you are on."
One of U.M.I Foods' Directors Plunkett Curry said, "As we continue to move forward as a business, the role which Victoria plays in development will continue to be of increasing importance. All of us at U.M.I Foods are extremely proud of Victoria's achievements and it's fantastic to see her being recognised on such a huge platform."
How did the 33 make the TNT list?
Beginning in August, The Grocer experienced a record number of entries for this year's TNT. Each application was backed up with facts, figures and glowing testimonials and carefully judged before the final selection was made. Competition was reportedly extremely high with many nominations failing to meet the final list.