Triple Win for U.M.I Foods at Quality Food Awards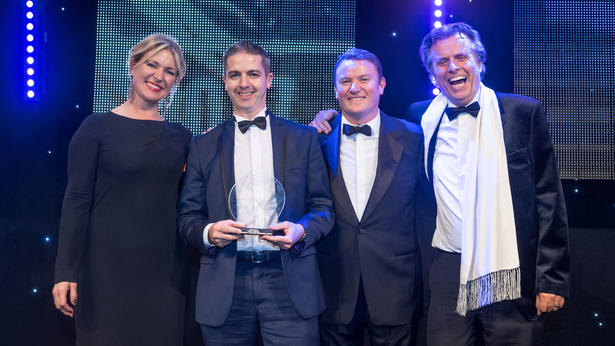 On Thursday evening, 9th November we were delighted to have been awarded as the Overall Winner in the Fresh Produce – Vegetables Category for our Chorizo & Oak Smoked Cheddar Stuffed Portobello Mushrooms.
We had a brilliant time over at the Grosvenor House Hotel in London, with many professionals from across the industry in attendance. The Quality Food Awards are the most prestigious awards for food and drink products on sale in UK grocery outlets. The awards are famous for their impartiality and robust judging process, which is a key focus for the awards organisers.
In addition to winning the Fresh Produce – Vegetables Category we were delighted that our Margherita Pizza Stuffed Pepper was also Highly Commended by the judges. Closely associated, the Good Choice Awards which also took place on Thursday saw our Mushroom & Spinach Burger being Highly Commended in the Meat Free category.
Our Commercial Manager, Kevin McManus who attended the awards said, "We're absolutely ecstatic following the Quality Food Awards on Thursday. We're extremely proud of the products that we have developed and I want to thank the whole team at U.M.I for all their hard work in making it possible. I also want to congratulate all the winners and finalists as there were some fantastic products up for awards and it's great to have an avenue such as this to shout about them!"