Top New Talent at U.M.I Foods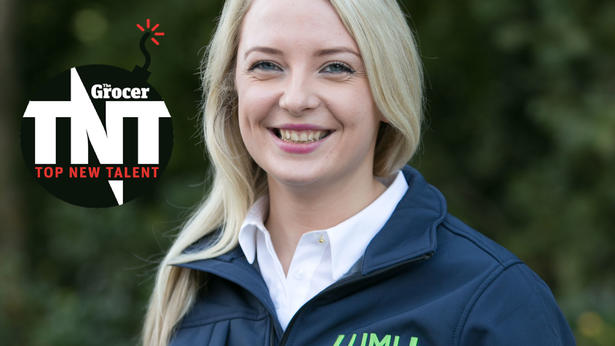 U.M.I Foods are delighted to announce that our very own, Victoria Cartmill (Assistant Product Development Manager) has been selected for inclusion in this year's Top New Talent list, which is run and organised by The Grocer.
The Grocer is a British magazine devoted to the coverage of grocery and food retail across the entire FMCG sector. It is one of the leading publications within the food industry, with its' first publication in 1862.
Celebrating the best & brightest in the UK Grocery & Foodservice sector, the Top New Talent Awards were created to provide recognition of the hard work and achievement amongst 'rising stars' within the industry. Additionally, the awards are also being used to encourage more young people to get involved in the wide variety of roles which are available to them in this fast paced and dynamic industry.
From a record number of entries this year, 32 individuals from the length & breadth of the industry were chosen to be included on the list and will attend an exclusive event on the 13th November at The Royal Society of Arts in London. Victoria said, "I'm absolutely delighted to have been named in The Grocer's Top New Talent list. It's incredible to have been included and I'm really looking forward to attending the event and meeting all of the other winners."