Shorlisted in Food Manufacture Awards 2017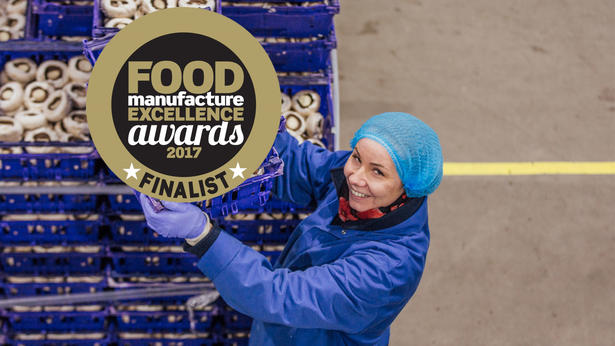 We're thrilled to announce our shortlist in the prestigious Food Manufacture Excellence Awards 2017. The Food Manufacture Excellence Awards celebrate the 'best of the best' within the UK's fast–growing food and drink industry recognising outstanding achievement across a number of areas, including environmental initiatives, business change management, supply chain innovation, training and young talent.
Kevin McManus, Commercial Manager at U.M.I Foods said, "We count it a huge honour to have been shortlisted for the Fresh Produce Manufacturing Company of the Year. It's a fantastic platform to gain some recognition for all the effort which is continually invested by the entire team at U.M.I Foods and we wish all the finalists the best of luck for the awards night."
With 15 awards to be announced and hundreds of professionals from across the industry in attendance on the night, this is one of the biggest nights in the food industry calendar. Rugby World Cup winner, Matt Dawson will be co–hosting the awards which will take place on Wednesday, 1st November 2017 at London Hilton on Park Lane.
Click here to see the full list of companies shortlisted and the categories: https://www.foodmanawards.co.uk/2017-finalists/?utm_source=Brand&utm_medium=email&utm_campaign=8657896_%28AD%29%20FMEA%20TS3&dm_i=7KR,55KH4,Q8VQ4L,JSO3Q,1