New Mexican Burgers hit ASDA shelves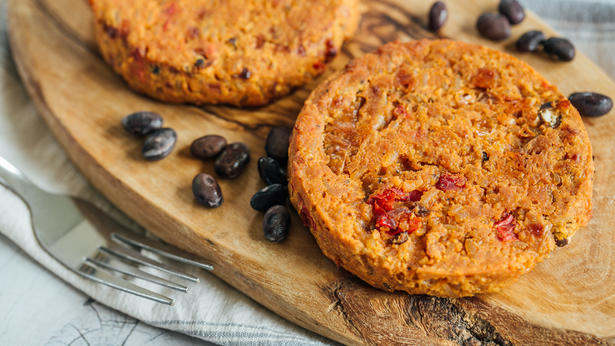 Adding to an ever–increasing range, U.M.I Foods have just launched another Vegetarian burger into ASDA's Chilled Ready Meals Vegetarian Category. Inspired by Mexican flavours, these delicious seasoned Vegetarian burgers made with Chipotle chilli rub and roasted sweet potato & red peppers are a delicious & quick option for all consumers, not just those on a Vegetarian diet.
Similar to the Mushroom & Spinach Burgers launched back in June, these burgers also take just 25 minutes to cook from chilled, with the option also to freeze the packs and cook from frozen if desired. Each burger is only 255 calories, with no artificial colours, flavours or hydrogenated fats making them the ideal choice for consumers looking for a healthier alternative without compromising on taste!
Assistant Product Development Manager at U.M.I Foods Victoria Cartmill commenting on the new launch said, "We're excited to see market response to our new Mexican Spicy Bean Burgers with ASDA. Working in close partnership with ASDA, we are delighted to see how quickly they have responded as a multiple retailer to the needs of the marketplace with exciting and innovative new product development. Endorsed by the Vegetarian Society, we are hopeful that this latest launch will be highly popular among consumers of all diet persuasions."
The 2 pack Mexican Spicy Bean Burgers will be available in stores from Monday, 25th August, with an RRP of just £2.00 and can be found in the Ready Meals aisle.